In Mary Shelley's novel "Frankenstein: Or The New Prometheus", she describes the stitched together creature as 'superhuman'. Based on many featured films since the publication of the book, many of us think this is limited to the creature's strength because of the very iconic "robot-ish" walk and muddled spine-chilling moans to evoke fear. However, this is far from the character's identity. The monster is super intelligent and able to effectively learn how to speak simply by secretly observing a family through a hole in a wall of a cottage. For myself, I took Spanish in school for three years and have a very limited vocabulary reserved for asking "where is the library?" and stating that "I like pants." Regardless of this debate if Frankenstein is intelligent or not, we have not learned from this story. We are currently building the next "digital" creature of the 21st century – artificial intelligence.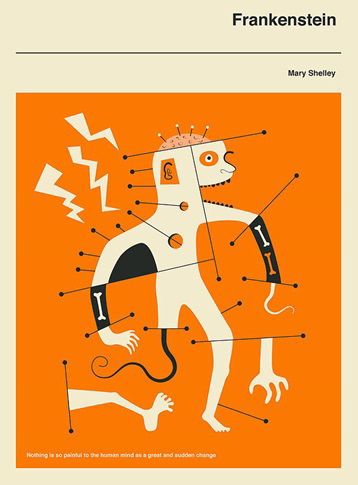 What is Frankenstein Artificial Intelligence (AI/AR)? There are two types of AI: narrow (ANI) and general (AGI). Narrow is designed to solve specific problems while general may exhibit overall intelligence or consciousness. The ability to learn and interpret is where we are now and when we speak of AI this is what we are striving for. Currently, we have adopted a very controlled version of this in many manufacturing plants. We have combined Machine Learning (ML) with ANI to automate our shop floor or even the entire site or plant. This has been extremely profitable for larger manufacturers that now operate 24/7 with very little human intervention outside of maintenance. Dr. Frankenstein would be proud of us for following in his footsteps, but we want more: true super-human intelligence. In my earlier publication "The Human Element in a Digital World" I wrote about what could happen if we digitally mimic human behavior and consciousness with no planning or strategy. To define a controlled version of AGI, we need to plan how to adopt this rightly considering six essential parts.
Frankenstein Architecture As technology continues to evolve and transform the world, manufacturers must innovate to keep up. This does not mean start building a "Frankenstein-like" supply chain or product development organization from spare or unused parts. The following article lists ways artificial intelligence and data will be the catalyst for considerable improvements in a lasting future for product companies that use multiple ways to make their unique business and IT landscape. "Frankenstein Architecture" is an examination into the potential for existing structures to take part in an active evolving new architectural trend to explore the distinctive situations that can be achieved through the unification of their people, process, technology and data. These are the six (6) parts that make a successful "Frankenstein Architecture" driven by artificial intelligence and augmented reality through supporting practices and technology.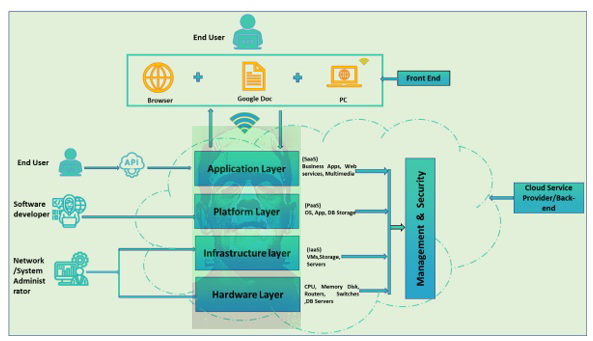 Compatibility to the Enterprise of the Body
A growing number of mobile and desktop apps, operating systems and application integration platforms are often abandoned after the first interaction or proof of concept because they try to upgrade or condense their world. The reason it has limitations is because it creates an immediate loss of adoption, compatibility, and respect of other elements in the ecosystem, business units or sites that share an organization's operational portfolio. While many software vendor and service providers like to stick to one catalog or licensed verticals, accelerators, plug-ins, it usually creates barriers around security, data flow, data visibility, authoring and authentication. Building a compatible digital landscape must be looked agnostically as an entire business or body. If we don't, we create challenges downstream or in the future more than empowering them.
Performance for Large Organisms and Communication Receptors
Large-scale enterprise, cloud, and virtualized computing systems have introduced serious performance challenges. Executing enterprise performance management is no small feat either, and organizations must carefully consider which deployment model — cloud-based or on-premises — will best suit organizational needs. A cloud-based solution offers many advantages, including low IT staff investment, faster deployment, and easy upgrades. But not all cloud solutions are the same. On-premise solutions can give the business and IT more agility and superior requirements and solutions because they have full stack performance service buses that can fine tune load balancing where cloud is just beginning to accept this challenge. While they may get there in the future, the dates are typically moving more to the right and are not in line with corporate objectives or milestones. Bottom line is, learn more about which key characteristics to evaluate.
Ontology Connects the Body's Parts
System engineering is a multi-domain process that includes the data, design, realization, delivery, and management of complex systems or system of systems. The ontology is an explanation of the systems engineering processes. There are many different data models and sets of relationships defined, in combination with reference data libraries, builds, or system configuration, it's not always easy to have harmony. Implementation can be done by using a centralized Master Data Management (MDM) or hub-and-spoke ecosystem, based on data exchange between engaged parties. These types of implementations work extremely well to create any item or material master for many that embark on such an effort.
Smart Objects Help Plan Rather Than React
Developing strategic insights to ensure device connectivity, delivers effective solutions for industry-leading smart products. Expertise in all the competencies for successful smart product development and launch, can be difficult but will certainly improve product performance from inception to post-launch. Going beyond just creating a connected Frankenstein product is done by connecting with the customers in meaningful ways that distinguish the product, drive new revenue, and provide data-driven insights that will fuel future product innovation.
Virtual Reality and Augmented Reality – Creating a Virtual Creature
The Internet of Things (IoT) has been used to enable and even enhance Virtual Reality (VR) and Augmented Reality (AR) to improve security; equipping individuals with AR smart glasses for predictive maintenance of facilities and equipment; and even using VR to test so to reduce the risk of failure. In addition, VR can be complemented with different types of sensors that enhance the immersive experience. The use of connected sensors can therefore help to obtain information about the user's state in real time and/or improve the user experience (UX). However, AR and VR give our data a "face", which is what we as humans immediately identify with. If we only rely on IoT or AI to manage our user experience, we potentially loose the Tik-Tok generation where a 30 second video explains it all.
Customers Welcome The Sight and Don't Revolt
The pandemic disrupted consumer behavior and accelerated the number of digital interactions with many companies. As a result, brands have fewer in-person opportunities to connect with shoppers or vendors which creates a more disjointed brand experience around the global. Remember, most individuals don't see the digital customer experience as separate from the in-store or in-shop experience. For example, a shopper may have an outstanding experience in the physical store. However, when they visit your website, they encounter new barriers and inconsistencies. On the other hand, potential customers could fall into the digital cracks of an unmapped online journey or ordering form. They may discover your brand early on but miss valuable touchpoints. This inconsistency creates unnecessary risk given the volume and variety of online brand interactions.
In Conclusion: Consider all the digital touchpoints that are available today and create an ecosystem of innovation and legacy parts. Do the research to allow our products and services to be an extension of us. Share and compare but most of all communicate effectively and seamlessly with employees and the customer.
In other words, these digital customer experiences can create lifelong customers and employees, or passionate detractors. To overcome these challenges and remain competitive, we must create an exceptional digital experience.
Why does it matter, and how does it work? That the purpose of Sabrion and what we do.
Till Next Time!
Brion Carroll (II)